Sascha Nicklisch (PI)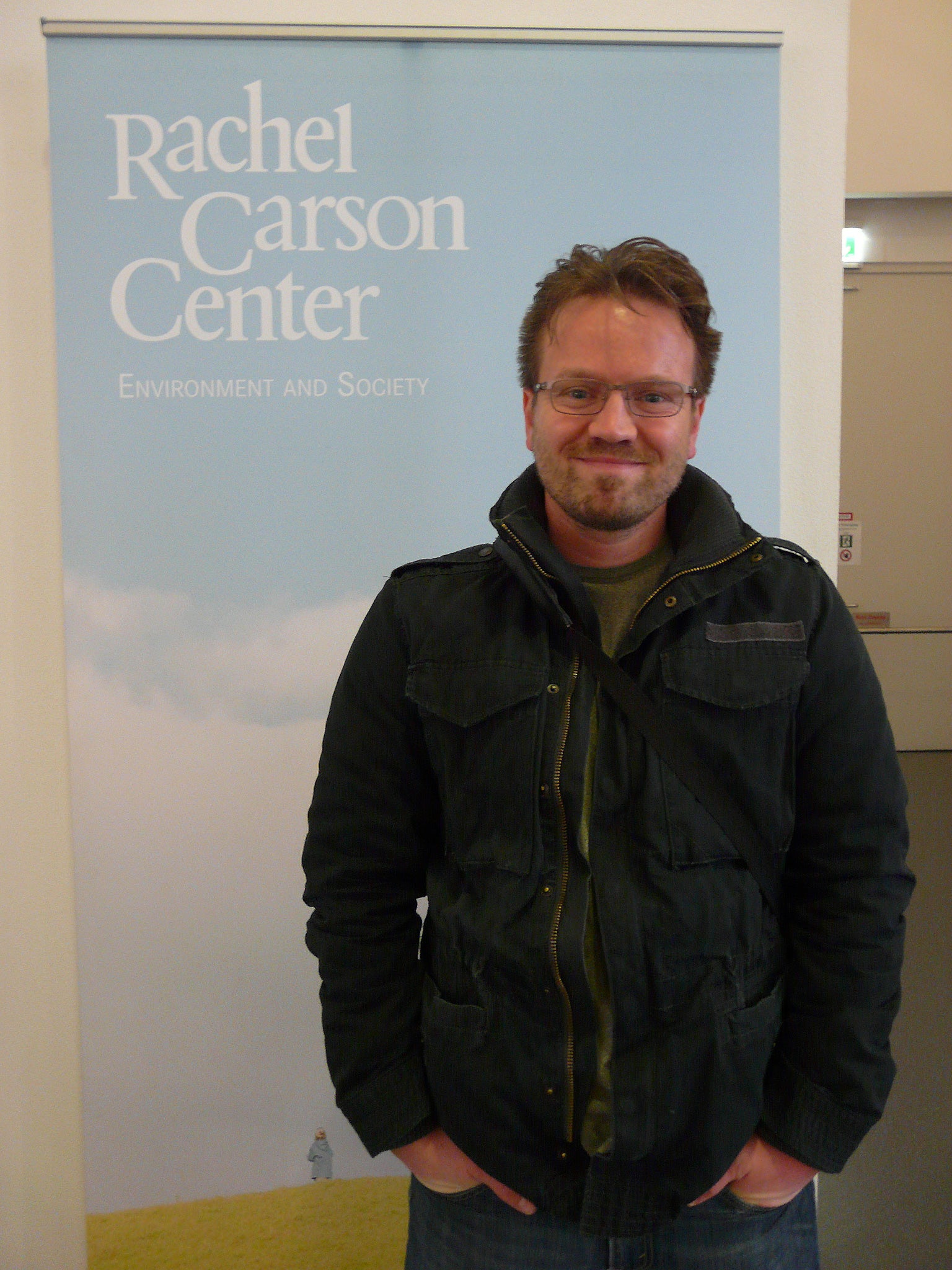 My academic background is a Masters in Biological Sciences and a Ph.D. in Protein Biochemistry at the University of Cologne in Germany. Since 2005, I have been working on structural and functional analysis of soluble and membrane proteins in a variety of organisms. During that time, I have been a Postdoctoral Fellow in the Experimental Physics Department at the University of Osnabrueck, in the Marine Science Institute at UC Santa Barbara, and at Scripps Institution of Oceanography (SIO) at UC San Diego. My areas of expertise are Protein Biochemistry, Structural Biology, and Molecular Toxicology.
In my (limited) free time, I like to run with my wife, son, and dog Yoshi or practice different types of martial arts (Vo Dao Vietnam, Muay Thai, Escrima, Capoeira).
Graduate Students
Matthew Michel (AGC)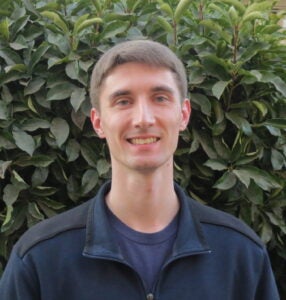 Matthew completed his Bachelor of Science degree in Biochemistry and Molecular Biology at UC Davis in 2016.
After graduation, he worked in the Davis area, first at a seed pathology lab and then running a small genotyping laboratory for an alfalfa breeding program. His experience in agriculture and love of the outdoors led him back to UC Davis to pursue a master's degree in Agricultural and Environmental Chemistry.
Matthew's primary research interests have to do with the toxicological and environmental fates of chemicals used in industry. He wants to help industries mitigate the effects of environmental pollutants and prevent toxic actions from occurring.
Angela Encerrado (AGC)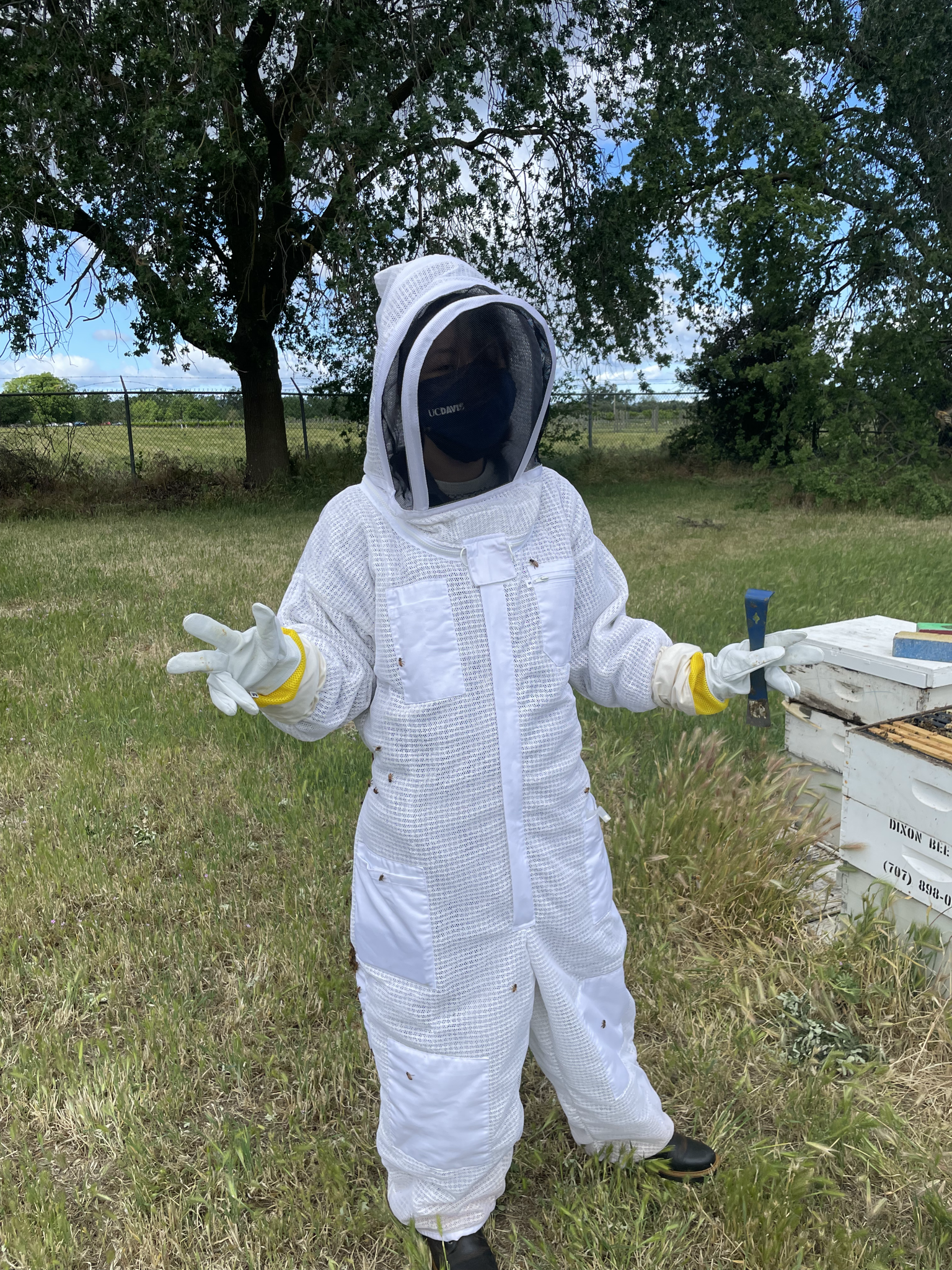 Angela received her Bachelor of Science degree in Environmental Chemistry from the University of Texas at El Paso (UTEP) in 2018, where she worked with Dr. Wen-Yee Lee on green chemistry method development for the analysis of endocrine-disrupting chemicals in complex matrices. After her bachelor's she continued to work under Dr. Lee's mentorship but now as part of her Master of Science degree in Chemistry which she obtained from UTEP in 2020. Her thesis project was on the development of an analytical method using a green chemistry extraction technique for the analysis of fatty acids from adipose tissue using GC-MS.
At UC Davis, Angela is pursuing her Ph.D. degree in Agricultural and Environmental Chemistry. In the future, she would like to continue her academic career in a related postdoctoral position, and later work in a national laboratory or in education back in her hometown.
In her free time, Angela enjoys drawing, listening to a podcast, watching documentaries, and preparing/eating good Mexican dishes.
Undergrads
Lily Hinh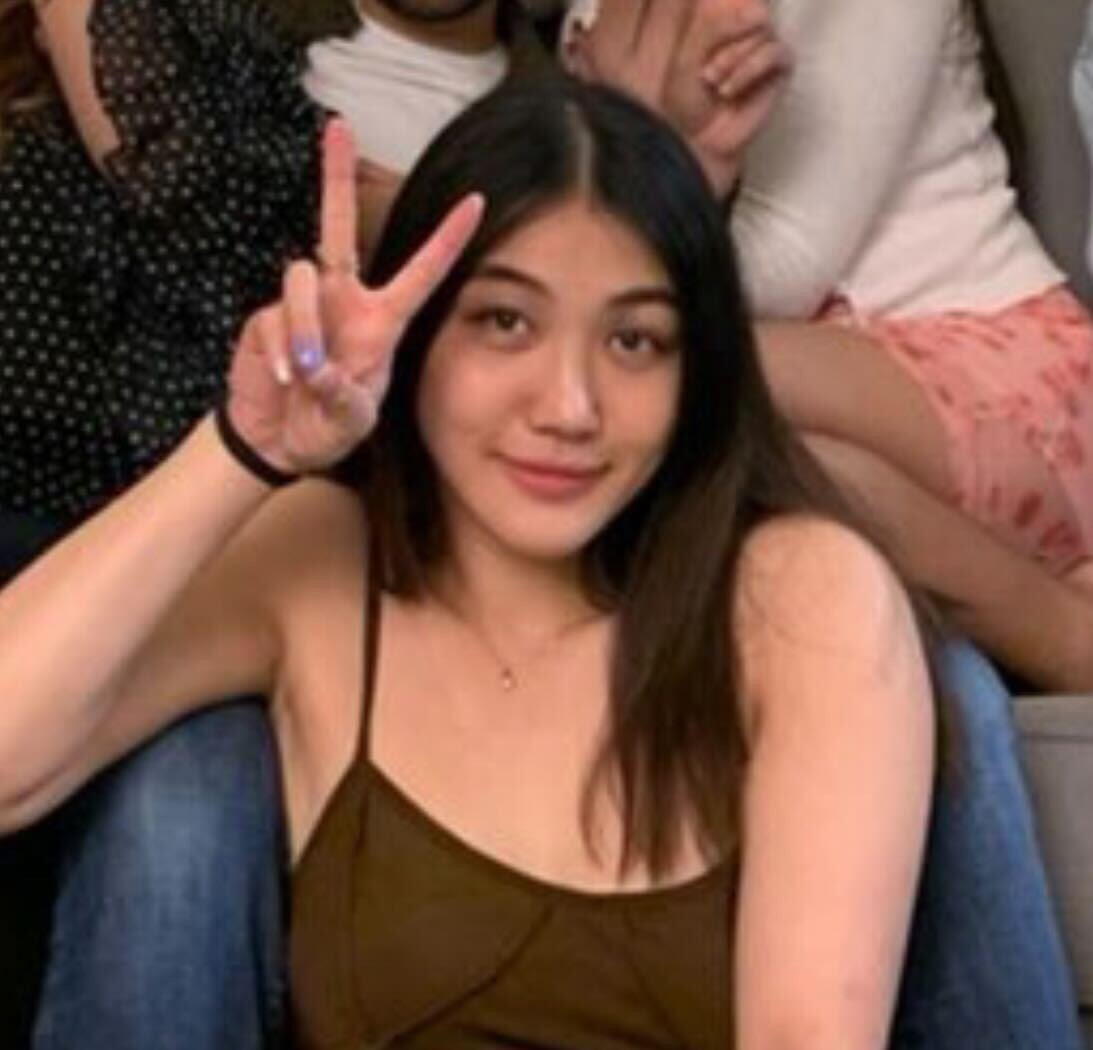 Lily received her Bachelor of Science degree in Biochemistry and Molecular Biology at UC Davis in Spring 2022. Through personal interest and curiosity in toxicology, she joined Dr. Nicklisch's lab to learn more about the field and gain experience in research. She is currently working in the Nicklisch Lab as a lab assistant, assisting on current projects and acquiring laboratory skills and techniques. She hopes to pursue a future career as a Physician's Assistant.
In her free time, Lily enjoys singing, dancing, drawing, cooking, and putting checks on her bucket list.
Zeke Spooner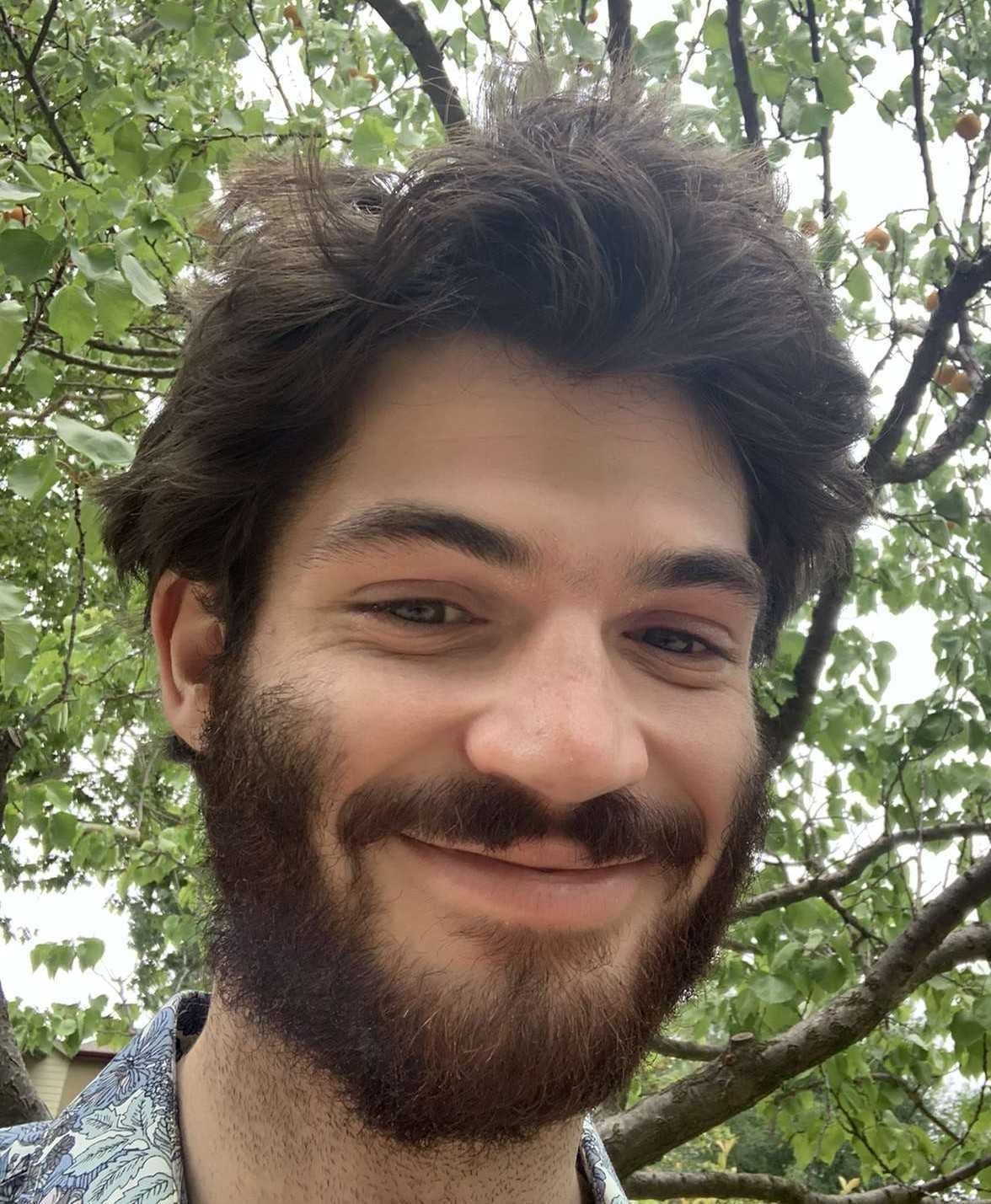 Zeke is a rising senior pursuing a Bachelor of Science in Environmental Toxicology at UC Davis. Growing up in the Monterey Bay Area, he became interested in the outdoors and environmental science at a young age, which led him to study at UC Davis. He has worked in several labs at UC Davis in fields such as aquatic toxicology and air quality. Now, he is working in the Nicklisch lab to learn more about molecular biology and toxicology techniques. After getting his bachelor's, Zeke plans to go to graduate school to pursue a Ph.D.
Outside of school and work, Zeke enjoys spending time with his friends and playing the piano.
Nathan Tang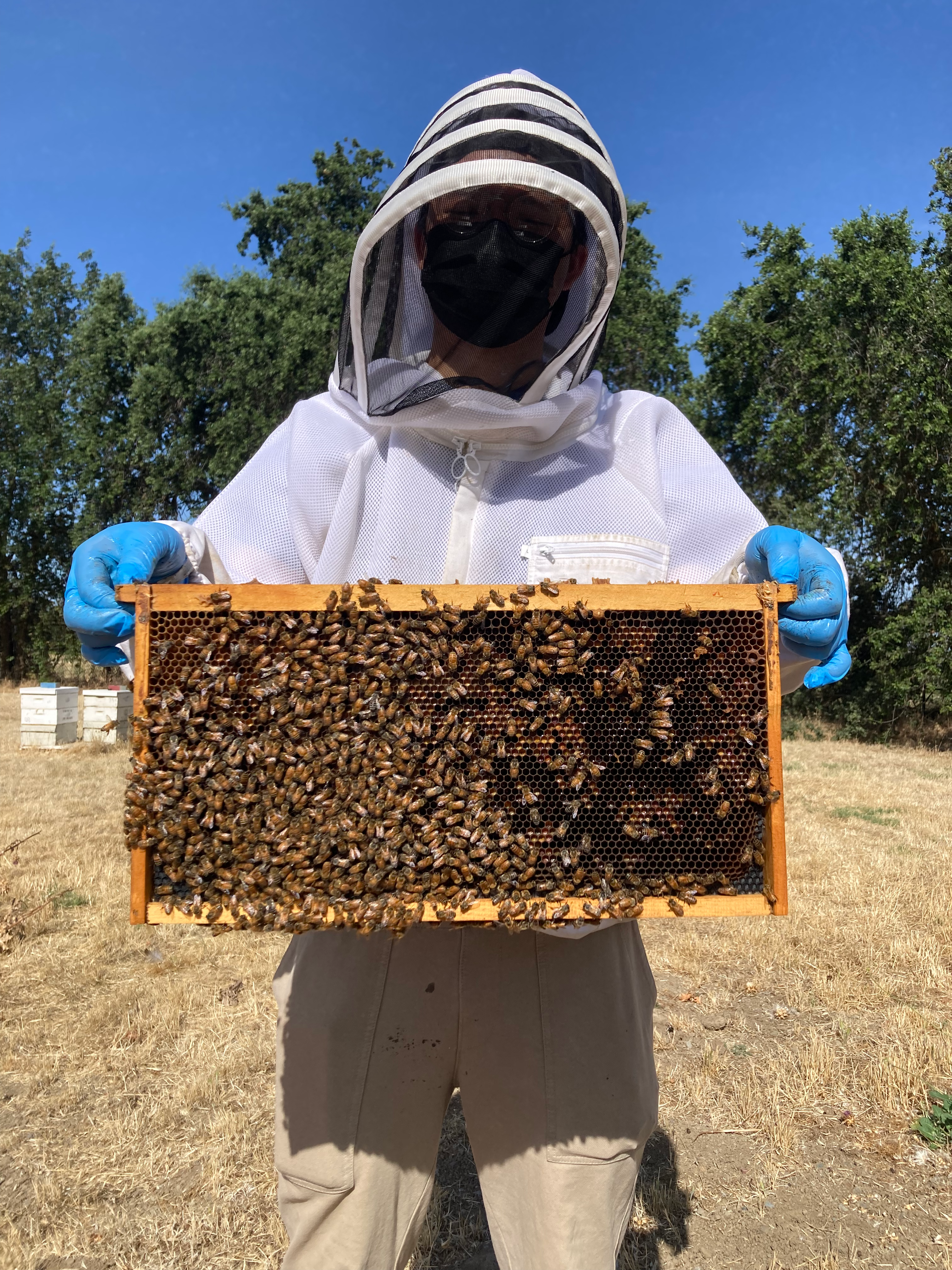 Nathan is a rising senior pursuing a Bachelor of Science degree in Biotechnology. He joined Dr. Nicklisch's lab to discover and get a better grasp of the field, gain more research experience and laboratory skills, and familiarize with the different instruments and techniques used in biotechnology. After getting his Bachelor's, he hopes to pursue a career in a biotechnology company.
In his free time, Nathan enjoys spending time with friends, playing sports and any kind of games, and cooking.
Honorary Members
Yoshi (吉 good luck, 義 righteous, or 良 good)
Yoshi is a male Standard Poodle (Canis lupus familiaris) and joined the lab on December 24th, 2018. His main interests are in distracting the PI (and lab members) from overworking and not getting enough sleep during the week. Yoshi is carnivorous with noticeable omnivorous traits, including left-out shoes, sandals, socks, carpet corners, and kitchen towels. Initially bred as a water dog in Germany for retrieving game from ponds and rivers, Yoshi is supposed to belong to one of the most intelligent dog breeds after Border Collies.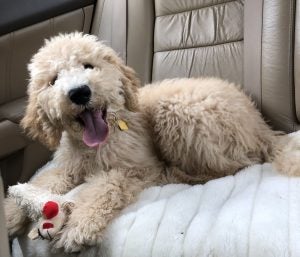 As such, Yoshi's current project is on developing novel strategies to keep up the high morale and to boost positivity in the Nicklisch Lab. In addition, he relentlessly embodies and promotes some of the most critical values for a successful scientist in many fields of research by being calm, adventurous, social, hard-working, devoted, loyal, people-friendly, easy-to-train, alert, hyperactive, trustworthy, sure-footed, willing-to-learn and just HAPPY!
Salvatore "Sal" Monella
Enter the Dragon: Sal is a male Central Bearded Dragon (Pogona vitticeps) that originates from the deserts in Australia and joined the Nicklisch Lab as a rescued lizard in October 2019. His main interests are in devouring giant mealworms, pooping, and getting daily head scratches and pets from all lab members.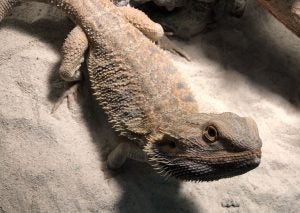 While Sal is well-tamed, his bite is actually venomous with a similar toxin composition as in rattlesnake venom. However, the proteinogenic toxins in Sal's mucous are mild and not harmful to humans.
Sal likes to chill on his rocks and branches under the basking lamps and watch stressed-out students and postdocs through his glass terrarium in the lab office. Sal enjoys being at the center of the action, which is why lab members often put him on their shoulders while searching for literature or analyzing data on their computers. Sal then typically rewards them with cuddling up to their ears and neck or just by simply falling asleep. Legend has it that if you listen closely, Sal will give you good ideas for your next publication!